X
Cookies help us deliver the best experience on our website. By using our website, you agree to our use of cookies. For more information click
Search For Your Perfect Holiday
The Rocce Sarde is in a wonderful quiet location close to the Costa Smeralda, with stunning views of Cala di Volpe bay, just 20km from Olbia in the beautiful north east of Sardinia.
Situated on the north west coast in the heart of the town of Tresnuraghes, opposite the beautiful 17th century church, is the lovingly restored 'Liberty-style' Villa Asfodeli. Set up high with wonderful views to the sea, this charming small hotel has pretty gardens, swimming pool and a wonderful olde-worlde charm.
This popular resort situated close to the beautiful bay of Chia on the south west coast of Sardinia, approximately 57km from Cagliari airport, offers families a choice of accommodation in the Hotel Village, along with complimentary children's clubs, 5 pools, 9 restaurants including one specifically for children and a host of activities and entertainments.
The world renowned Forte Village Resort stands in a unique 47 hectare tropical park-like setting on the beautiful south coast of Sardinia, 47km from Cagliari airport. This resort and spa is 'a world of its own' where you can be as active or relaxed as you wish to be...
Resort & Spa Le Dune is located on the north west coast of Sardinia, approximately 1½ hours from both Alghero and Olbia airports. Ideal for families, it is situated behind the long sandy beach at Badesi Mare with 6 swimming pools, 10 restaurants and activities and entertainment for the whole family.
Situated close to the beautiful bay of Chia on the south west coast of Sardinia, approximately 57km from Cagliari airport, Hotel Baia sits on Chia promontory with stunning views over Monte Cogoni bay to Chia's old watchtower, the lagoon populated with flamingos and the Mediterranean landscape.
Gabbiano Azzurro Hotel & Suites is situated on a fabulous white sandy beach with Caribbean-like turquoise gently shelving sea on the Golfo Aranci peninsula, just 21km from Olbia on the north east coast of Sardinia. The hotel enjoys a stunning location with wonderful sea views across the gulf to the dramatic Isola Tavolara.
This attractive hotel is situated on the north west coast of Sardinia, overlooking the beautiful Marinedda beach near Isola Rossa. It has been designed for couples, singles and families alike to combine relaxation in the Mediterranean sunshine with health and fitness.
Located 1km from Baia Sardinia on the Costa Smeralda in the north east of Sardinia, Grand Hotel Nuraghi enjoys panoramic views and sunsets over the Gulf of Arzachena to Capo d'Orso and the islands of Caprera and Maddalena. Immersed in Mediterranean gardens with pink granite rocks characteristic of this area of Sardinia, this charming hotel has a lovely pool, private beach, restaurant and excellent service.
Hotel & Residence Il Vascello is in a fantastic location just 500m from the wonderful long sandy beach of Costa Rei on Sardinia's stunning south east coast. Both the hotel, with pool and restaurant, and the residence are a great base for a beach holiday with a selection of shops, café bars and restaurants nearby.
Searching for rooms....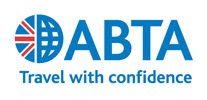 Foreign travel advice: The Foreign & Commonwealth Office have up-to-date advice on staying safe and healthy abroad.
Click Here>
to get the latest advice.
© 2019 Hargreaves & Nurse Ltd